Why You Should Use WordPress
What is Wordpress?
WordPress is an open-source CMS (content management system) that allows users to manage, modify, and create digital content for websites. This interface can be accessed via a backend admin panel. WordPress was launched in 2003 and has since grown to power over 60% of all websites using a CMS. This web design company in Alfreton uses WordPress exclusively for its website designs.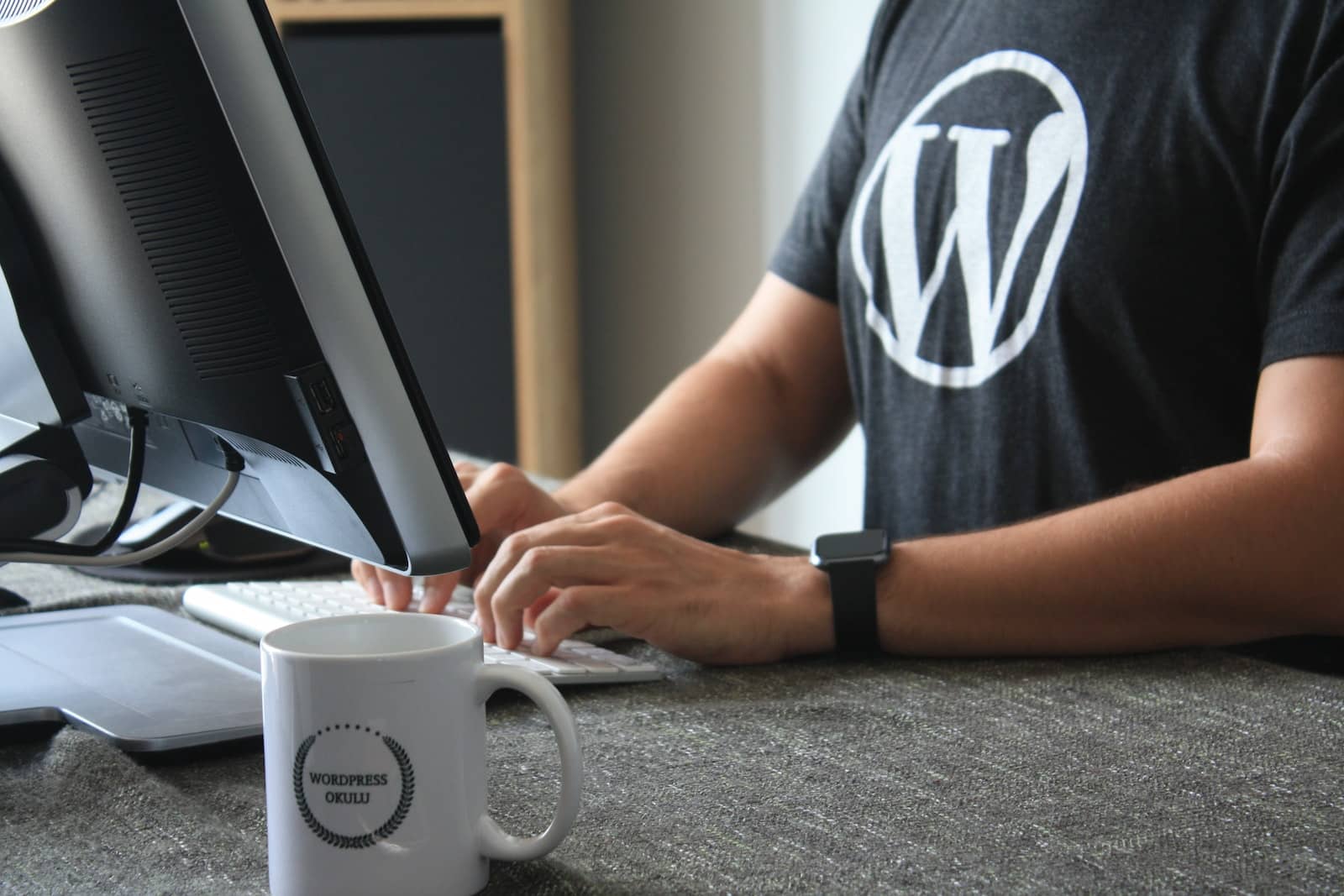 WordPress is customisable, flexible and scalable
WordPress is an extremely customisable and flexible platform for building websites. It is easy to build a website tailored to your needs with the wide range of themes, plugins and templates available.
Open-source codebases allow for customisation and expansion to suit any website's needs. WordPress is a highly scalable platform that can easily be adapted to meet the changing needs of your business. Although you might only be starting out, WordPress allows you to future-proof your site. This will allow you to grow and develop your business with complex e-commerce platforms. WordPress can handle it.
You can customise features to your website for optimal performance. However, there are many plugins and integrations that make it simple to add new functionality and features yourself, regardless your level of knowledge.
WordPress is easy to use and maintain
WordPress was designed to be easy to use, so even people with no technical knowledge can create and maintain a website. It's easy to add pages, posts and media to your website with the intuitive interface. It is easy to navigate and the editing tools make it simple to make changes quickly. Even if your website was built by a web developer, you should still be able edit it yourself.
WordPress' user-friendly interface makes it easy to manage. WordPress is constantly updated to protect your website and users. It also has an auto-update feature that ensures your website always runs on the most recent version of WordPress. This eliminates the need to manually update and lowers security risks.
WordPress has a really helpful and friendly community
There will be times when you feel stuck, but don't worry! WordPress' large, active community of developers and users is one of its greatest benefits. You will find a lot of helpful resources in the community, such as videos, tutorials, and forums that will help you to set up your website and customise it.
If you don't find what you are looking for, just ask! WordPress is known for its friendly and helpful nature. You can reach the community via its forums, social media groups and other resources if you have any questions or require assistance. If you require more specialist assistance, you can find a WordPress expert or developer to assist you.
WordPress is free
WordPress can also be used for free. WordPress can be downloaded, installed, and used by anyone without any additional costs. This is a big benefit for small businesses and individuals as well as non-profit organisations and those with limited budgets.
While the core software is completely free, you may want to purchase additional features or services. These include premium themes, plugins, custom website development, domain registration, website hosting, and additional support. These services can improve the functionality and performance your website and offer additional support and assistance while you build and maintain it. However, if you're willing to do the work yourself, a site can still be created at a very affordable price.
WordPress is extremely popular
WordPress is the most widely used website-building platform in the world. This popularity is due to its versatility, reliability and ease-of-use.
WordPress is well-known and widely supported. There is also a large community of designers, developers, and users that can offer support, advice, and resources to help build and customise your website. You have access to a lot of knowledge and experience, which will help you make the most out of WordPress and create a website that suits your needs.
WordPress is well-known and recognised by search engines, web developers and businesses due to its popularity. It will index your website and make it easier to find and change web development companies. This can also increase the value of your website and business if you ever decide to sell it.
WordPress is great for SEO!
WordPress is optimised for search engines. This makes it an excellent choice for website owners looking to increase their website's visibility and organic traffic. It is built with SEO best practices in mind. The platform allows you to create clean and organised permalinks, add alt tags for images, and create custom titles, descriptions, and descriptions for each post and page (just to name a few). These features increase the visibility of your site in search results. This makes it easier for people to find you when they search keywords related to your content.
If you are looking for an SEO expert to assist you with your website ranking, this ease is great. SEO experts are familiar with WordPress and can offer you more options. Their work will also be quicker and you will see results faster than builders who have limited options, which can take longer.
WordPress is great for creating optimised websites. WordPress allows you to integrate SEO plugins to improve the functionality of your site. These plugins make it easier to optimise your site. They can also help you to identify areas that could be improved in order to increase your keyword rankings.